Get off the sofa 🏋️🏃
Premium high-caffeine coffee that will give you the motivation to work harder, lift heavier and run further. Roasted lighter for a smooth & delicious flavour.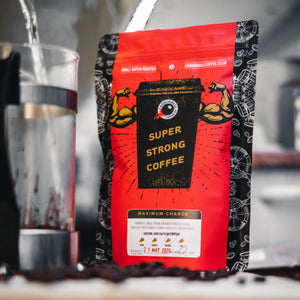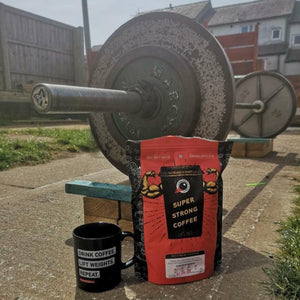 "First high caffeine coffee that lives up to its tout as highly caffeinated, medium roast and smooth to drink" - Jeffery...
Learn more
Tiramisu Chocolate Pancakes
Looking for some inspiration this pancake day? Or need a way to get more coffee into your breakfast? Well look no further than this high protein tiramisu flavoured treat from our buddy Elliott. This recipe captures the taste of tiramisu without losing the beauty of the pancake stack. It includes coffee, cocoa and cream cheese and is seriously 😋😋😋
Chocolate Cappuccinoats
Get even more coffee into your veins with this quick and easy high protein breakfast recipe. Featuring chocolate and coffee, what is not to love?!