Cannonball Coffee: Our Story
Hi I'm Duncan and I'm the founder of Cannonball Coffee. I launched the business in March 2018 after leaving the British Army. I served for 8 years and deployed all over the world, but was in need of a new challenge.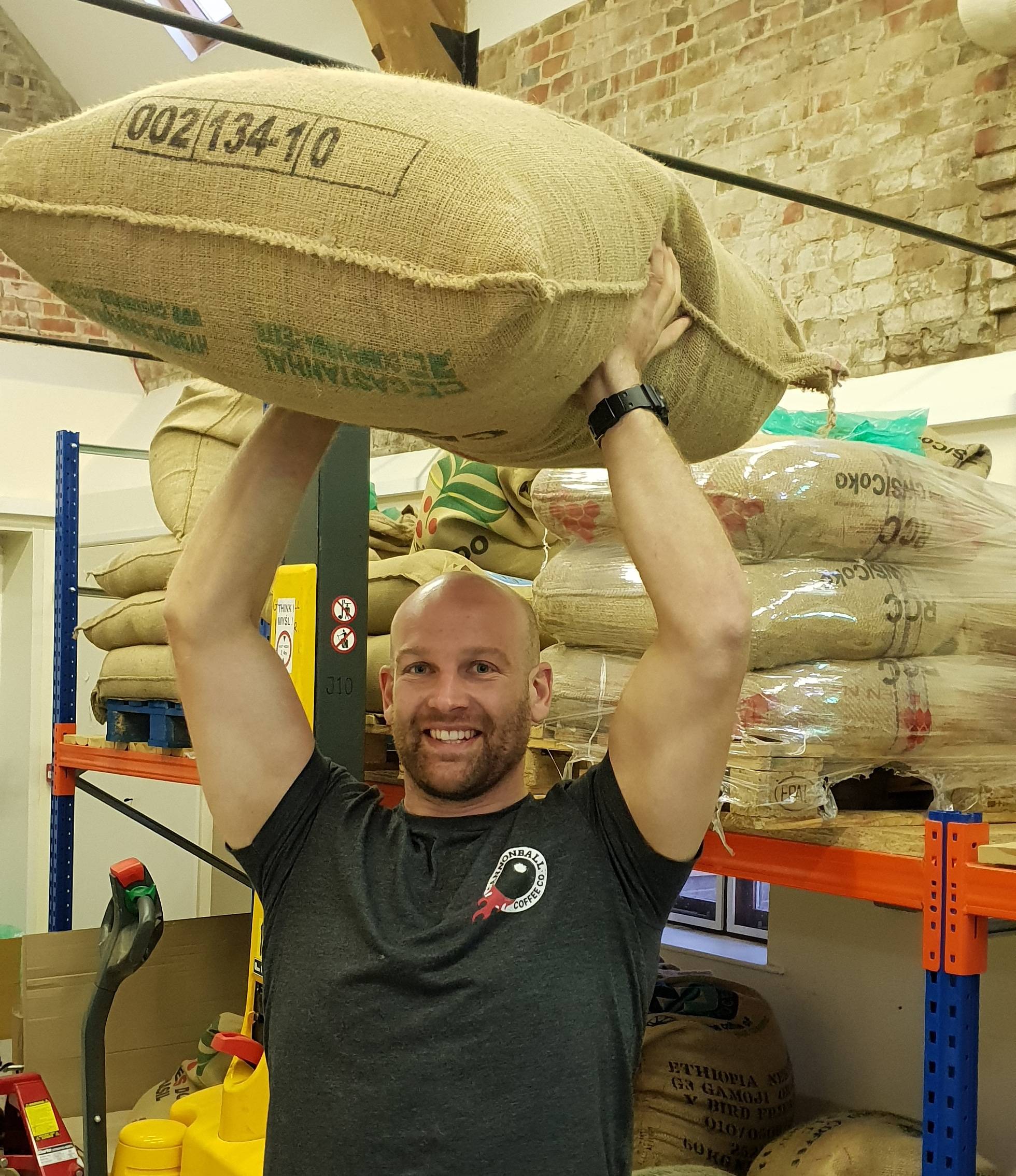 I've been a coffee lover for as long as I can remember. But it wasn't until working with the Danish Army in Afghanistan in 2012 that I was first exposed to really good strong coffee and the idea of drinking it black. We're so conditioned to bad coffee in the UK that the default is milk and two sugars.
I then followed the well-trodden path of coffee appreciation: throwing out the instant coffee and buying ground beans from the supermarket, then upgrading to buying speciality coffee, then grinding my own beans; then not going anywhere without a hand grinder and an AeroPress! It has been amazing to help customers along this same coffee journey.  
I learnt to roast at Winchester Coffee School in 2017 and started roasting coffee at home in Salisbury. Realising this wasn't a scalable business I joined forces with Ben who owns Beanpress Coffee. Together we roast and ship from his state of the art roastery near Blandford. 


We focus on crafting great-tasting high-caffeine coffee to help fuel active lifestyles. Cannonball coffee is the strongest coffee in the UK, and the only strong coffee that is genuinely nice to drink. Trust me, I've tried all the others! We are the only company offering a high-caffeine bean that is a medium roast.

Our strong coffee helps people like you do more: lift heavier, runner faster, work harder:
There are other brands offering strong coffee, but every one I've tried has used cheap beans which are roasted incredibly dark. The result is a burnt, bitter & foul tasting coffee which is pretty undrinkable. Some people like this, and that's cool. But if you want a strong coffee and value your taste buds then our coffees are for you. 
We spent a while trying to find a quality Robusta coffee bean with the elusive combo of high-strength and great taste. We stumbled upon a variety from Rwanda that tastes as good as many Arabica coffees. Best of all, lab-analysis shows it contains far more caffeine than coffees claiming to be the 'World's Strongest'! This great-tasting high-caffeine bean forms the backbone of our different blends. It is proving popular amongst strong coffee lovers from all over the world. 
As well as selling delicious coffee we are also keen to help customers get better at making it. We sell a variety of easy to use portable coffee makers so you can make coffee for yourself, anywhere. 
So that's a bit about me and my brand. I think it is important that you know you're buying from real people, not another faceless company white labelling coffee from a giant factory. 
We really care about your experience with us and are here to help. If you have any questions you can contact us here and we'll reply within 24hrs. You can also find us on all the usual social media channels (links below).
Thanks for reading
Duncan