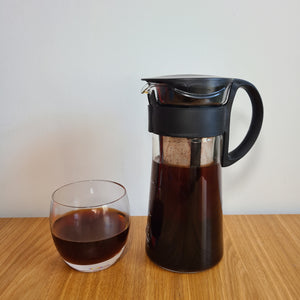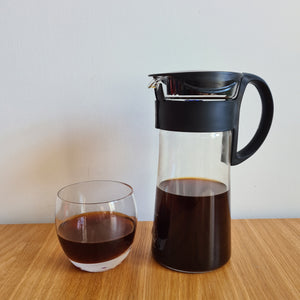 BRAND NEW FOR SUMMER 2020
Cold brew coffee is awesome. Great-tasting, low-acidity and really mellow and sweet. Making it can be messy and complicated. Not anymore. 
The Hario Mizudashi is easy to use, dishwasher-safe and brews outstanding cold brew coffee. 
All you need to do is add ground coffee to the basket, pour fresh water over the top to the fill line, then leave in your fridge overnight. 
It has a 600ml capacity so you can make enough coffee to last you a day (or a few hours).