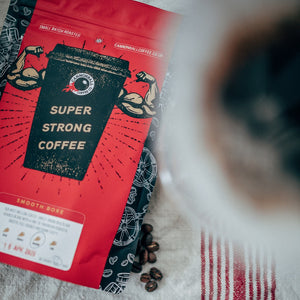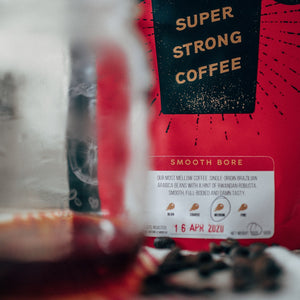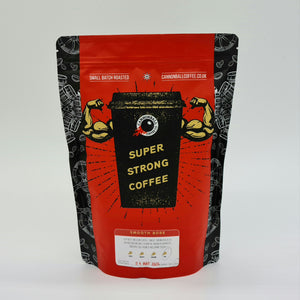 Description
Smooth Bore is our most mellow coffee. You can expect a delicious nutty, sweet, chocolatey taste.
It's made from delicious single-origin Brazilian arabica beans blended with just a small amount of Rwandan robusta for extra body. 
Perfect for espresso but also great in a cafetiere.
Beans
Brazilian arabica (natural process) - 80%
Rwandan robusta (fully washed) - 20%
Strength
This is our most mellow coffee.
Which Grind?
For more information on the best grind type for your coffee maker head to the making coffee section.
Smells fantastic!
Was really looking forward to this product, I purchased 1kg and it smells fabulous. Sadly, however, this was because the delivery person left the package under the front wheels of my son's car.....yes, it wasn't spotted until he reversed over it and heard a pop! Both bags burst open which revealed a lovely smell, sadly, no longer drinkable! Will reorder and try again.
Only cannonball coffee for me
Will always buy this coffee, noticeably better than any other coffee I've drank. Always by bean coffee for home and bags for work.
coffee at home
great tasting coffee unfortunately too smooth for my machine. exchanged without fuss by Jo for medium ground.
many thanks